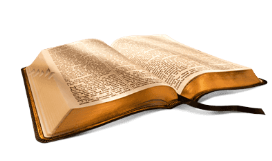 We are a group of simple New Testament Christians who are trying to be like the church you read about in the Bible. We shun man-made doctrines, and church politics, and keep our focus on living out the Scriptures, and encouraging others to do the same.
We believe you will find us to be Christ centered, and truth loving.
Has religion confused you?
Have you ever wondered why churches do what they do?
If you could ask God one question... What would it be?
.
Starting January 2018, the North Main Church is planning to answer
our top 10 questions on the dates listed below.
We will be answering these questions on the 3rd Sunday evening of each month.
The questions will be answered in a special worship service including the Lord's Supper.
After the service, there will be a question and answer time to discuss the answer as well.
1/21/2018 What do we do with the Holy Spirit and how do we grieve him?
.
2/18/2018 How do we know we have all Scripture?
.
3/18/2018 Why does evil exist?
.
4/15/2018 Why do good or innocent people have to suffer?
.
5/20/2018 When is the Judgment, and where do you go when you die?
.
6/17/2018 What will Heaven be like?
.
7/15/2018 What is God's will for non Christians? (other than them being saved)
.
8/19/2018 How do we know which religion is the right one?
.
9/16/2018 How does God feel about Suicide? Is it a sin?
.
10/21/2018 How does a person get forgiveness?
(This message will be followed by a fellowship meal)